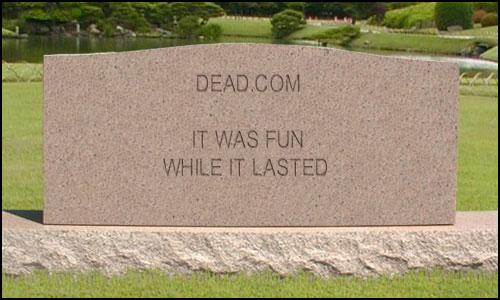 Years ago, I started a collection of 'farewell pages' from dead dot-coms. At first it was great fun, collecting shots of Kozmo.com, Firedup.com, and of course, the big fish, Webvan.com.
You don't hear much about things like this any more, but they're still going belly-up. Just this evening, I did a search and found a bunch more for my dead dot-com gallery. I have 427 entries now.
And it's always fun to have a look down Internet Memory Lane.