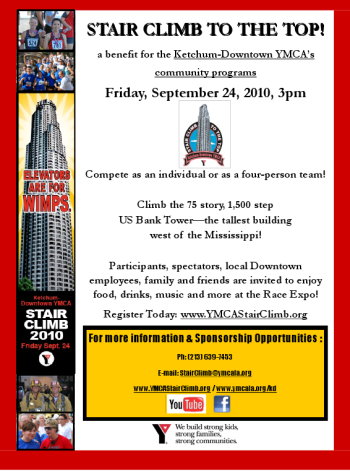 It's time for the annual Stair Climb to the Top, up the U.S. Bank tower in downtown Los Angeles. I did this last year, posting a time of 15:07. This time, I've got some more experience from the Stratosphere and Aon stair climbs, and my goal is to go under 14 minutes.
This will hurt a lot. It will also be great fun.
As always, this is a fundraiser, this time for the YMCA in Los Angeles. So if you can, please make a small donation to them at my sponsors page.