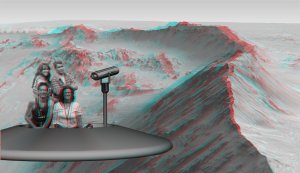 On Sunday afternoon, I went over to JPL to meet up with my friends Carol and Lee, and their friend Sarah. We wandered around and looked at the various displays. And we went to Mars for the obligatory 3-D picture. It was good nerd fun.


One Response to "More nerd fun"
Jodi Says:
May 8th, 2009 at 12:10 pm

I was there too, but late in the day. Didn't get to see everything. Still lots of fun though!
Leave a Reply