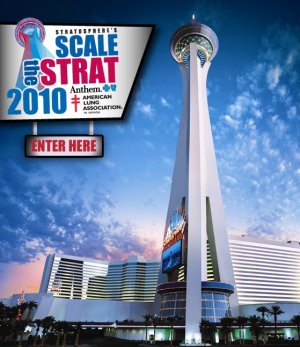 I signed up for the 'Scale the Strat' stair climb up the Stratosphere Tower in Las Vegas. When I did the U.S. Bank tower stair climb last fall, some of the other climbers told me about the Las Vegas event. They said it was fun, and I think it looks like it will be.
It's a two-part event this time. The first round is on Saturday, with a 'climb-off' for the top 50 runners on Sunday. I was in the top 10% at both the U.S. Bank and the Aon Center stair climbs, so I think I have a decent chance of making the cut.
As always, it's a fundraiser for the Lung Association. It's a good cause, so if you can, please stop by and make a small donation to them. The page for that is here

.
Leave a Reply