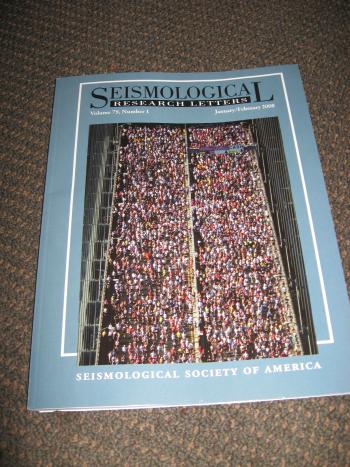 I just found out that the paper about My Pet Project has been published in Seisomological Research Letters:
The USGS Earthquake Notification Service (ENS): Customizable Notifications of Earthquakes around the Globe
I've had co-authorship on papers before, but this is the first time a whole paper has been published about something that I invented. Yay.


3 Responses to "Something exciting"
Michelle Says:
January 26th, 2008 at 6:56 am

That is so freakin' awesome! That is definitely something to be proud of. And it's actually important… I'm a tad jealous!

Jodi Says:
January 27th, 2008 at 2:12 am

Congrats! I'm going to try to read it.

Carol Elaine Says:
January 29th, 2008 at 3:39 pm

Very cool, Stan. Congrats!
Leave a Reply