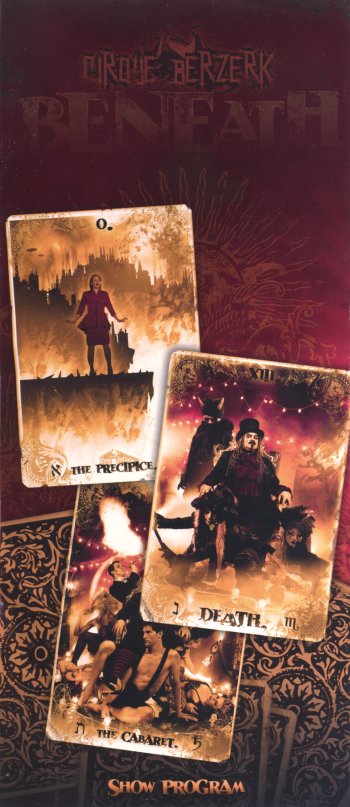 Friday night's adventure was a trip to Cirque Berzerk at Los Angeles State Historic Park. The tent was set up in the middle of a dusty field, which seemed quite appropriate, since the Cirque grew out of an act at Burning Man some years ago.
The show itself was great fun. It sort of defies description, and about the closest I could come is to say that it's sort of like a mash-up of "Cabaret" with a circus acrobatics show, performed by the Transylvanians from "The Rocky Horror Picture Show". They had a live band and singers on a high platform at one end of the stage. They made a big deal about some seats being better than others, but even the far back row was only about 50 feet from the stage. The tent just wasn't all that big.
There was a small fenced-in area outside the tent with a bar and a stage. The sign said that drinks were not allowed outside the fenced area, but they had a fenced corridor to the tent, so people could bring drinks into the show. The show itself was about an hour and a half, with a 20-minute intermission. There was a band playing in the outdoor bar area after the first show. They said that cameras were not allowed in the show, but I saw a lot of people at least attempting to take pictures. It was pretty dark in the tent, so I doubt that the pictures would have been very good.
It was very weird, and tremendously entertaining. Certainly worth the trip.