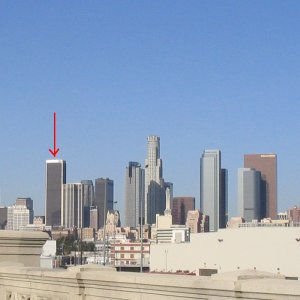 I signed up for the Los Angeles Climb California stair climb. This is a timed run up the stairs of the AON Center in downtown Los Angeles. This is the second-tallest building in L.A. I'd have preferred to do the Library Tower, which is taller, but this one was available. Anyway, running up the stairs in a 62-story building just sounds like fun to me. I'm funny that way.
The only real reservation I have about this is that it's a fundraiser for the American Lung Association. While that's appropriate in that without functioning lungs doing the climb would be extraordinarily difficult, it's one of those things where they want everyone doing it to bug everyone they know to make a donation. And I just don't like doing that. So this is a problem.
Sheesh. All I wanted was to do something silly and stand on the roof of a really big building for a few minutes. So if you want to make a donation in my name, the page is here.