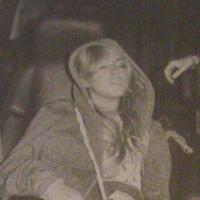 Today's Los Angeles Times has a couple of articles about the continuing train wreck that is Lindsay Lohan. One is on the front page, and talks about how underage movie stars go drinking at trendy nightclubs in Hollywood. Following the article inside to page A-16, we see the paparazzi photo of Ms. Lohan passed out in her car with her AA sobriety necklace hanging from the rear-view mirror. And right below the article, a large ad for a summer acting camp for teens. You know, so they can learn to act and be movie stars, just like Lindsay Lohan. Talk about great product placement.
Click the picture to see the whole page.


2 Responses to "Product placement"
Jodi Says:
May 31st, 2007 at 10:18 pm

Good, but sad, catch!

Michelle Says:
June 6th, 2007 at 7:40 am

That is really weird with the necklace…the ad is totally unsurprising. I am pissed off because I was reading a NOVEL that had fucking product placement in it. That's what I get for reading no-brainer summer beach reads. Ack.
Leave a Reply