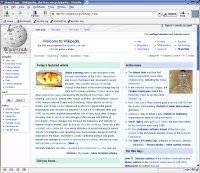 I went to the main Wikipedia page today, and I see that the featured article is about Global Warming. Today is the first day of summer around here, so maybe that's appropriate. But in the "In the news" sidebar, I see that the two lead stories are:
The Miami Heat winning the NBA championship
The Carolina Hurricanes winning the Stanley Cup
Is this coincidence? I think not!
Leave a Reply